Engineering
Our Engineering Design Department as been with us since we started. We utilize the most advanced computer aided design software available today from Autodesk AutoCAD, Hughes Fire Science & Engineering and MEPCAD AutoSprink VR. Every system we sell is designed using the assistance this software to provide the most accurate system drawing available. Unlike a lot of companies we prepare all of our drawings and designs in house, we even have a Professional Engineer available to review the system drawings if needed.
Our Design team has over 35 years of experience in fire protection design. Certified by the software manufacturers, equipment suppliers and NICET (National Institute for Certification of Engineering Technologies).
We have been using CAD since 1993 an have a extensive electronic drawing library. We store our customers electronic drawings at no additional charge.
Some of the services we offer are listed below: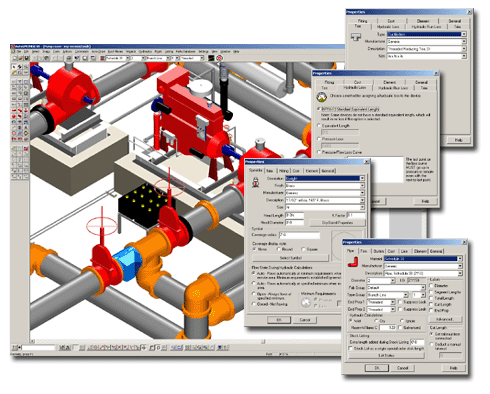 Specification Preparation
Submittal Datasheets
CAD Fire Protection Drawings
Final As- Install Drawings
Owners Manuals
Consulting